Form follows form.

A brash collision of art deco, Didot, and dadaism, Cumulus & Foam is a delightfully ugly font family of three.
In the words of writer
Anna Laurent
:
Cumulus & Foam's
influences are discernible — brash collisions of the 1980s, art deco's voluptuous bubbles, and dadaism's implausible juxtapositions.
Cumulus & Foam was published by YouWorkForThem in 2010 and has been featured in major publications such as Print Magazine,
QBN Editor's Choice
,
It's Nice That,
and Computer Arts Magazine.
Fonts in Use declaired Cumulus & Foam
delightfully ugly
.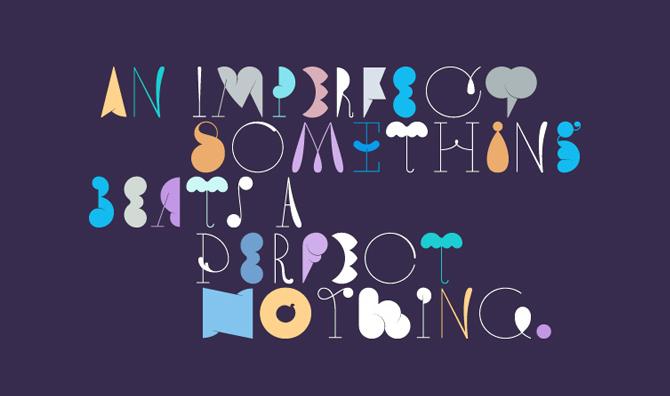 Press:











A typeface is so vein, it has it's own Facebook page.