60 feet of Dobly.

When Dolby moved into their spectacular global headquarters in San Francisco, art was a major player. They commissioned twenty artists to install original murals throughout the building. Mine was a massive space on the 13th floor.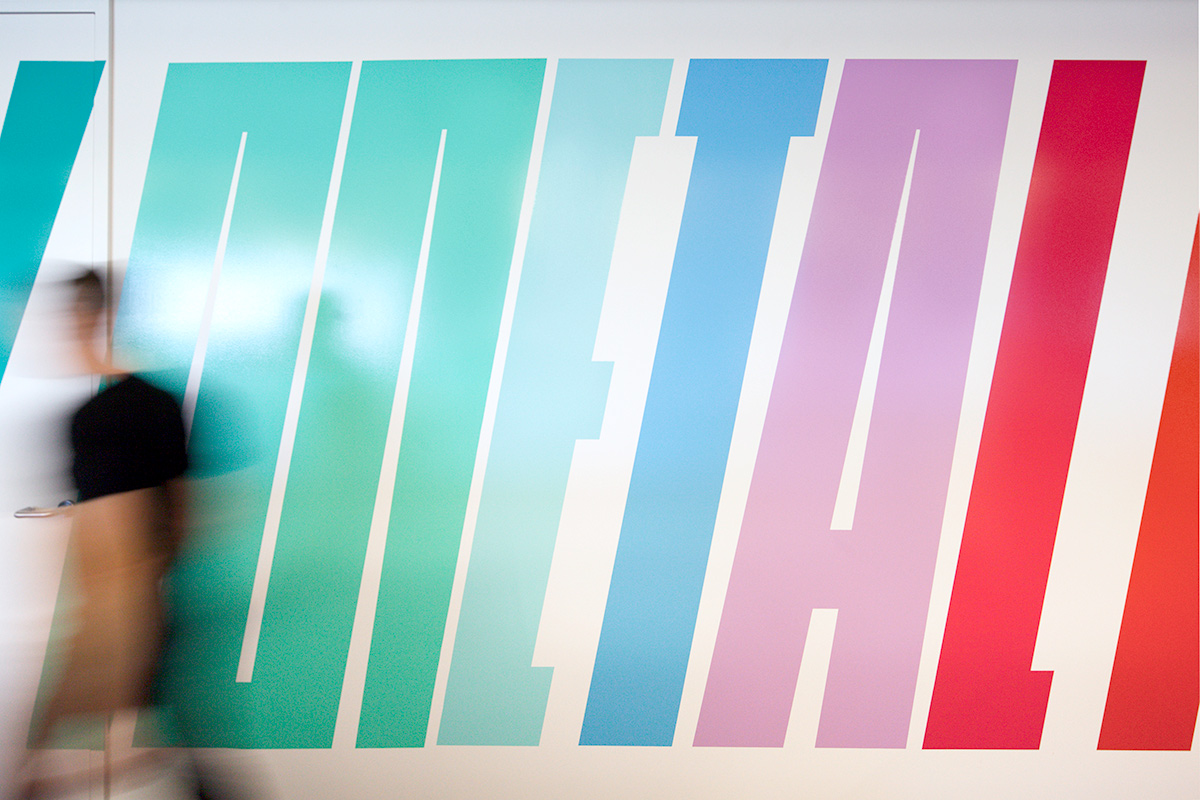 Photos courtesy Dolby Labaratories.
After conversations with Dolby and their creative team, I discovered their sound engineers had an affinity for a certain quote from the mockumentary
This is Spinal Tap.
For my supergraphic, I got assigned a massive 16'x60' hallway. I wanted to create a complete wall-to-wall coverage, and to do so debuted my
Cinderblock
typeface. To translate the symbolism of a visual music scale, I used a color spectrum as a metaphor.
In the words of Jeanine Pettibone:
You don't do heavy metal in Dobly.