Making a Mark.

Leading from the frontline of the manufacturing revolution, Markforged makes intelligent 3D printing systems. Working with this dream client we are growning the brand from startup to iconic.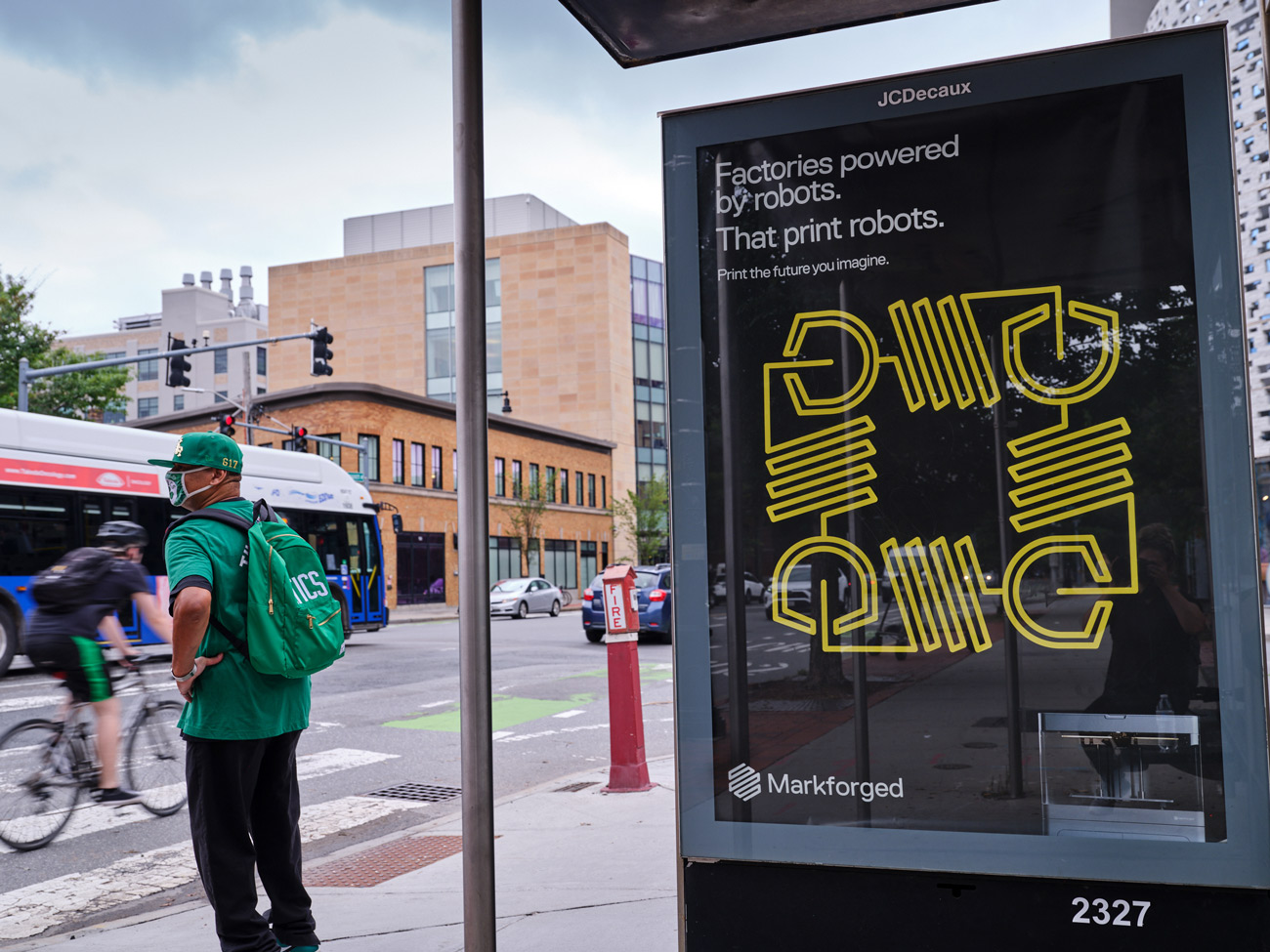 The "Boston Takeover" Awareness Campaign. OOH and digital.




The Markforged adventure began in early 2020 with a call from CMO Michael Papish. The company, products and people were impressive, but the overall brand impact was out of focus. Coming in with my core team and a family of talented creative professionals worldwide — we've outlined, sharpened the lens, and elevated the brand presence.
Times Square Billboards on IPO day, July 2021.


Teaser for the launch of the new FX20 printer, aka the Beast.


Iconography.

This work is ongoing, and manifests in all brand touchpoints, framing up a core corporate narrative that ripples through all creative touchpoints — web, social, experiential, product, and OOH campaign activations.

Homepage hero concept.

View the Markforged website.

IfThen Team and collaborators:
SVP Creative Director, Art Director, Design: Stefán Kjartansson
VP Creative Director, Design, Animation: Jack Whitman
Brand Strategist, UX and Product naming: Kenny Ferguson
Account Director & Strategist: Christina DelRocco
VFX and animation: Jacob Lange
SVX: Lee Tesche
Corporate strategy: Rick Anwyl
Project Manager: Mollie Santanello
Product Design: Lars Larsen (BIG Architecture)
Designer & Animator: Ricky Tse
Copywriting: Anna Laurent
VFX: Nick Rosendorf
Photography: Ciara Crocker
Logo and graphic design: Anton & Irene